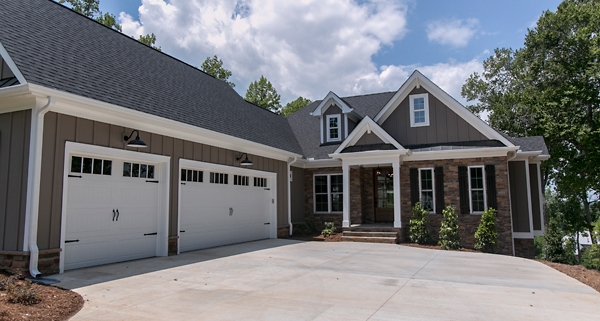 "Doris and I never intended to build a new home … we never even considered it, having heard far too many home building horror stories. We set out to find a new home that was ready to move into but could never find one that was quite right.
Then we met Lisa and Nelu and everything changed. We found the neighborhood we wanted to live in and Lisa helped us with our property search. Nelu was actually the swing vote between 2 lots we were considering and he couldn't have been more right about that choice.
From there, we moved into design and vendor visits. We were introduced to every vendor who would furnish items for the home and reviewed the type and scale of products typically included in an Absolute build. Everyone treated us as friends and every vendor had the items we were looking for.
The construction process was not rushed. We were involved all along the way from finalizing the design, to site layout, to meeting with each trade prior to rough in to determine exactly where everything would be located. We tell people that we got to decide on everything in this house …. right down to the door hinges. The entire process was enjoyable even though sometimes the stress of finalizing a color choice seemed a bit overwhelming. The entire team unfailingly sought to be sure that the house was being built just the way we wanted it.
The result is a beautiful and exceptionally well built dream home on a hill. This is the home we were looking for all of those months. Not only did we find our new home, we have wonderful new friends in Lisa and Nelu, and we have had the true pleasure of building our home our way … it was a blast and we will honestly miss being involved in the construction process.
Thank you Lisa, Nelu, Joe, and all of the craftsmen and vendors who made this home a reality! "
—Doris and Craig H.