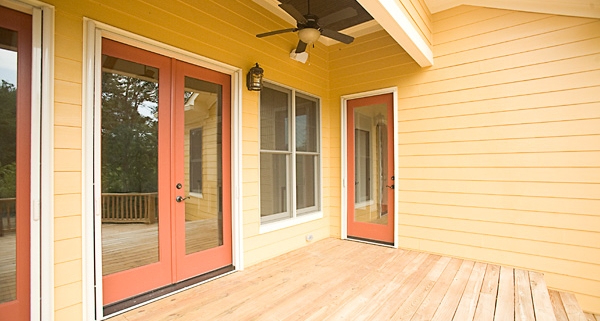 "We selected Absolute Construction as our builder for a variety of reasons, but after visiting the homes that Nelu built, we were sold! The craftsmanship, style and attention to detail were exactly what we were looking for and our new home can now be added to the list of beautiful homes in Chatham County.
Living out of state for the entire building process could have been a significant disadvantage and we were concerned about it at the beginning. However, Lisa and Nelu were diligent about keeping us informed of the construction progress and expenses. We received electronic photos regularly which thrilled us to no end. When we were able to visit, Nelu arranged meetings with contractors according to our schedules and they were generous with their time and attention to us.
Nelu and Lisa are a complete package and an effective team throughout the process. Lisa's attention to detail in all things financial is something that cannot be overlooked. She acted as a liaison with the vendors, intervening on our behalf when necessary and settling any potential conflicts. They are both true to their word and honored all commitments to us.
Our new home is really a life–long dream come true and we are so happy with the end product. We believe that Lisa and Nelu were the main reason that we had an overall fantastic experience. Their flexibility, integrity and skill make them a solid and smart choice for anyone considering building a home."